About Dr. W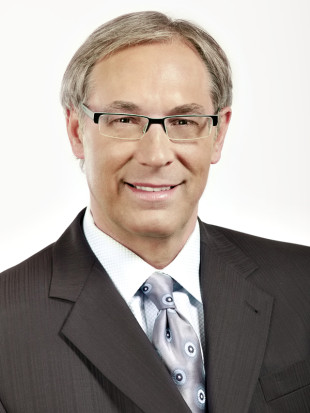 About Dr. Weksberg
Dr. Fred Weksberg MD, FRCP is the owner and medical director of The Weksberg Centre for Cosmetic Dermatology and the Toronto Vein Clinic. He is recognized as a leader in the field of cosmetic dermatology.
With over 25 year's experience, Dr. Fred Weksberg has made Cosmetic Dermatology and Sclerotherapy vein injections his specialties. He is a recognized expert in the field of cosmetic injectables including: Botox®, Juvederm®, Restylane® and Volbella®. His private Toronto practice encompasses treatment for both men and women for cosmetic dermatology procedures.
Dr. Fred Weksberg has perfected new techniques for Thermage – the mini facelift with no down time – also used for tightening skin around the eyes, abdomen and body. His office also offers VascuLight™ for the removal of facial and leg veins, Photorejuvenation for removal of lesions caused by sun damage, SilkPeel™, which offers a combination of exfoliation and Dermalinfusion™ to improve and revitalize the skin, and BLU-U Photodynamic therapy for acne treatment. Other procedures include Laser Hair Removal, Liposonix® Fat Reduction and Facial Peels. Fraxel® Laser Resurfacing is also a very popular procedure to improve skin texture, tone, and colour.
In 1990 Dr. Fred Weksberg established the Toronto Vein Clinic, which remains at the forefront of sclerotherapy treatment and has made Dr. Weksberg's name synonymous with vein treatment in Toronto. He also regularly visits underserviced areas in Northern Ontario to provide dermatology and cosmetic services.
Dr. Weksberg is a top physician injector who teaches injectable techniques to other physicians. His practice has been named as the "Centre of Excellence" in Central Canada for Botox Cosmetic treatment. He remains constantly involved with the development of new technologies. His Toronto office was one of the two Canadian centers for research and development for new laser technology. This exciting new technology is used for Photorejuvenation, hair removal and acne. He was also involved with injectable studies with Juvederm® and most recently for Volbella.
Recognized as an expert in the field of cosmetic dermatology, Dr. Weksberg is frequently invited to lecture and train colleagues, both locally and abroad. He has published in medical journals, is frequently quoted in media publications, and appears regularly on news and television shows.
Credentials:
Dr. Fred Weksberg is a graduate of McGill University, and studied medicine at the University of Alberta, graduating with distinction and 1st class standing. He is board certified in Dermatology in the United States, and is licensed in Florida and teaches medical students on a regular basis.
Professional affiliations:
Past President: Canadian Laser Aesthetic Surgery Society (CLASS)
Current member of Canadian Laser Aesthetic Surgery Society (CLASS)
Past Vice President of Education of the Canadian Society of Phlebology
Instructor in the Department of Dermatology, University of Toronto
Holds staff positions at 2 Ontario hospitals
Member of the Canadian Dermatology Association
Member of Canadian Society for Dermatologic Surgery
Member of the Canadian Society of Phlebology
Member of the American Academy of Dermatology
Member of the American Society for Laser Medicine and Surgery
Allergan Botox injection trainer for other physicians
Member of the College of Physicians and Surgeons of Ontario
Fellow of the Royal College of Physicians of Canada
Executive Board Member of Canadian Dermatologic Society