About our Facility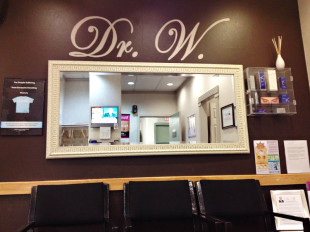 The Weksberg Center for Cosmetic Dermatology is conveniently located in Willowdale Ontario, serving Toronto and the GTA. Our clinic offers the most current treatments and technologies all administered in a clean, safe, professional and comfortable setting. We pride ourselves on first hand experience and ongoing education. All of our patient coordinators are delighted to share their personal experiences with you. We are committed to the personal touch, and are readily available to answer your questions, whether prior to or after your cosmetic procedure. We are committed to providing a personal touch.
At The Weksberg Centre for Cosmetic Dermatology, Dr. Fred Weksberg and his team of highly trained professionals assist you to achieve the results you seek. Dr. Fred Weksberg will work closely with you to create a personal treatment program that will ensure your desired cosmetic improvements will enhance your appearance and fit your budget. Your satisfaction is of our utmost concern. Dr. Fred Weksberg himself performs most of the procedures available at our facility.
Our Associates' work focuses on acne care and treatment, wart treatment and vein injections. Vein treatments are also performed by highly trained registered nurses.
Our laser and aesthetic services are administered by skilled nurses, technicians and aestheticians all of whom work under the supervision of Dr. Fred Weksberg.
We listen to what you want to achieve and work with you to help you attain your goals by developing a treatment plan tailored to your individual needs. We are caring and honest, providing you with satisfying and realistic solutions. It is our personal goal to ensure that all our patients are informed of the best available cosmetic and dermatologic options so that they can achieve the results they desire.