BLU-U Blue Light Acne Therapy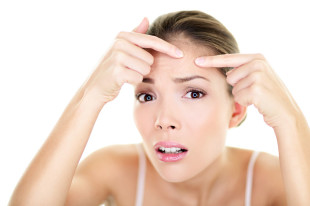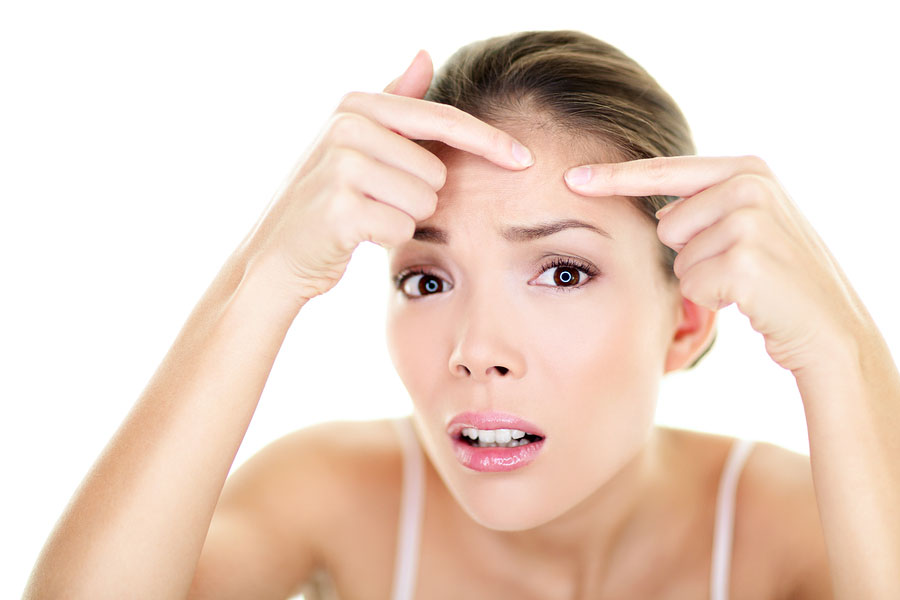 Everyone is aware of teenage acne. The truth is that acne can persist well into one's 30s, 40s, and even 50s. Dermatologists call acne that does not clear by one's mid-20s "persistent acne". Often causing deep-seated, tender, inflamed pimples and nodules, this type of acne is more common in women.
Adults also develop late-onset acne. This can begin in the late 20s, 30s, 40s, and even later. Again, women are more susceptible. People who have not had acne for years can suddenly develop deep-seated, inflamed pimples and nodules. Even those who have never had acne may develop late-onset adult acne.
Many patients with either teenage acne or adult acne do not seek medical attention because they believe treatment is not available. Yet most cases of acne can be effectively controlled with acne therapy. At the Weksberg Centre for Cosmetic Dermatology in Toronto, Ontario we offer many Acne Treatment options including Chemical Peels, SilkPeels, Medical Grade Skin Care as well as Photodynamic Therapy also known as PDT, BLU-U, BlueLight Therapy, ALA Therapy and Levulan Therapy.
What is Photodynamic Therapy?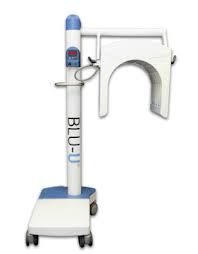 Photodynamic Therapy (PDT) is a treatment that kills the P. acnes bacteria in your skin. It is performed by applying a topical photo-sensitizing agent called Levulan (5-aminolevulinic acid or ALA) which is applied to the surface of your skin and left on for approximately one hour. After the incubation period the product is then activated by sitting under a special wavelength blue light for a short period of time – typically between 9 and 16 minutes.
PDT treatment has also been shown to have the unique ability to minimize pores and reduce oil glands, there by effectively treating stubborn Acne, Rosacea, and improve the appearance of some acne scars.
How much improvement can I expect?
At our Toronto based clinic, Dr. Weksberg's patients have seen dramatic improvement in active acne. In several cases this treatment has eliminated the requirement for oral antibiotics or Accutane.
How many treatments will I need to see the best results?
On average Dr. Fred Weksberg recommends a series of two to four treatments, performed at three week intervals to be the most effective. However, repeat treatments beyond the estimates outlined above may be necessary to achieve best results.
What are the advantages of Photodynamic Therapy?
PDT is a safe, gentle and most importantly, effective treatment with minimal down time and maximum results. Other advantages are:
Well tolerated (essentially painless)
Easily performed
Non-invasive (no needles or surgery required)
Excellent cosmetic outcome (PDT improves the whole area treated creating a more uniform colour, texture, and tone)
Best of all, most insurance companies cover the cost of treatment! Be sure to ask Dr. Weksberg's staff to fill out an insurance form for you to submit for pre-approval.
Is their any down time?
Following PDT your face will be photosensitive (sun sensitive) for the first 48 hours. During this time you must remain indoors and avoid direct sunlight or UV light.
The treated area may also be red and you may experience some peeling for 2 to 7 days. In rare cases some patients have an exuberant response to PDT, and experience marked redness of their skin.
Your skin may feel tight and dehydrated; a light moisturizer such as SkinMedica's Ultrasheer Moisturizer should be used daily in addition to a sunscreen with a minimum SPF of 30, Dr. Weksberg recommends Colorescience Sunforgettable SPF 50 – a chemical free all mineral powder that is perfect for oily, acne prone skin.
How should I prepare for my PDT?
Avoid using Glycolic Acid, Vitamin A Acid topical treatments, or facials for 5 days prior to your treatment.
Dr. Weksberg requests that patients stop taking all oral antibiotics for 1 week prior to PDT treatment.
If you have ever had a cold sore or Herpes simplex you must notify our office. Special antiviral antibiotics will be prescribed prior to your PDT treatment to prevent an outbreak.
The Weksberg Centre for Cosmetic Dermatology in Toronto does not perform PDT treatments on women who are pregnant or breastfeeding. If you are breastfeeding or may be pregnant please inform our office staff or Dr. Weksberg.
On the day of treatment just prior to coming to our office, wash your skin well to remove all makeup and moisturizers. Be sure to bring a hat, glasses and scarf to cover your face for your ride home, as the Levuan (ALA) will remain photosensitive for up to 48 hours after your treatment.
Patients with significant tanning should check with our office first to see if the procedure needs to be rescheduled for a time after the tan has faded. It is ok to proceed if you have a mild to moderate tan.