Facial Rejuvenation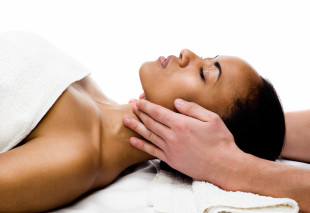 Organic Enzyme Facial Treatment
Battle signs of aging with this organic exfoliating facial treatment. Organic enzymes make this botanical peel a powerful tool which irradiates damaged and dead skin cells and captures free radicals in order to make room for health new skin tissue and collagen. Following the Enzyme treatment your skin is nourished with a unique cooling hydration mask which helps to reduce puffiness and strained tired skin.
The Organic Enzyme Facial Treatment leavings skin feeling firm, polished and radiantly silky smooth.
ZO® Stimulator Peel
This high tech peel starts off similar to the Organic Enzyme Facial but replaces the Enzyme treatment with a cocktail of three different types of alpha hydroxy acids: Lactic Acid, Citric Acid and Mandelic Acid, plus a potent concentration of other active ingredients to exfoliate skin, stimulate new growth of collagen and elastin and reduce wrinkles.
Results will be improved tone and texture, reduction in fine lines and wrinkles and a fresh healthy glow.