Fillers for Lines, Wrinkles, Lips & Volume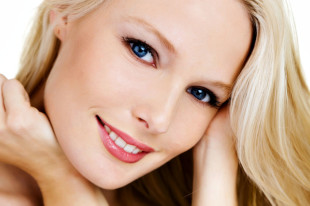 Replacing lost facial volume has become of major importance in facial rejuvenation techniques. As one ages, the entire face gradually shrinks and deflates, adding to the appearance of aging. At The Weksberg Centre for Cosmetic Dermatology based in Toronto, Ontario, we can offer you the solution. In a quick visit ranging in time from 15 minutes to one hour our staff of highly trained Registered Nurses under the supervision of Dr. Fred Weksberg will minimize the appearance of unwanted lines and wrinkles. In addition we can refill the cheeks, chin, and jawline until youthfulness is retrieved. The jowls can also be significantly reduced. For some patients the results can be almost as good as a face lift.
Over recent years, hyaluronic acid (HA) has emerged as the miracle compound for filling in wrinkles, scars, and replenishing lost volume on the face.
Hyaluronic acid is a major component of skin tissue, maintains local moisture content, and is gradually reabsorbed with time.
Highly purified Hyaluronic acids are injected to improve depressions, lines, wrinkles, and scars. With aging, our lips shrink and deflate. These fillers help to reverse aging changes and refill the lips to make them younger and more sensual. These HA's can also be used to treat the border of the lips, adding definition to the lip border for those who desire a fuller look. This will help to reduce the running of lipstick into the fine lines on the lip edge.
These HA's are available from many companies. However Dr. Fred Weksberg of The Weksberg Centre for Cosmetic Dermatology in Toronto has chosen to use only the safest and most effective types of HA's. These products include:
Juvéderm® Ultra
Juvéderm® Ultra Plus
Juvéderm® Voluma
Juvéderm® Volbella
Restylane® & Restylane-L®
Perlane® & Perlane-L®
Restylane Fine Lines®
Teosyal Redensity II®
Teosyal Global Action®
These HA's have an excellent safety profile:
They are of non-animal origin
Do not require any prior test
The HA's are highly bio-compatible
With all HA injections the results are seen immediately. Occasionally the treated area may become red and swell slightly for up to one day afterwards. This is usually not very noticeable, allowing you to resume your regular activities and work as usual.
The duration of benefit from HA treatment is dependent on the individual and the injection site. It depends on many factors, such as the structure of the skin, lifestyle, age, as well as on the degree of perfection expected by the individual. These HA's typically last six to twelve months, and in some cases up to eighteen months.