PhotoRejuvenation/Photofacial (IPL)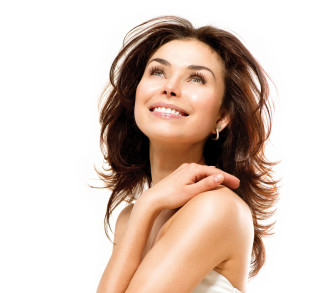 What is Photorejuvenation?
Photorejuvenation is also commonly referred to as Photofacial, this treatment is a laser-like procedure based on Intense Pulsed Light (IPL) and electrical energy. This procedure removes the skin imperfections secondary to sun and aging such as brown patches, sun damage and uneven pigmentation. Facial veins, red patches, and Rosacea also respond very well to this treatment.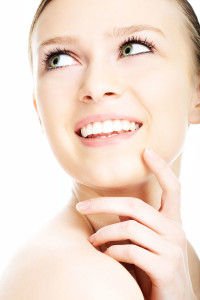 Other benefits of this treatment may include reduced pore size, scar improvement, and textural improvement. This leads to a more youthful, smoother, and suppler skin. Another major advantage of this technique is how gentle it is on the skin, allowing patients to continue with their normal daily activities, and no downtime! At The Weksberg Centre for Cosmetic Dermatology in Toronto, Ontario we currently house the The Palomar Icon™ Aesthetic System which is the next generation of platform technology, with high peak powers, state of the art cooling and the Skintel™ reader – the only FDA-cleared melanin reader.
How does Photorejuvenation and Photofacial work?
The pulsed light passes through the outer surface of the skin and penetrates into the lower layer of the skin known as the dermis. Cells called fibroblasts are stimulated into producing more new collagen. Over several treatments, the collagen smoothes and softens the appearance of your wrinkles, pores, and textural irregularities.
Do I need a consultation ?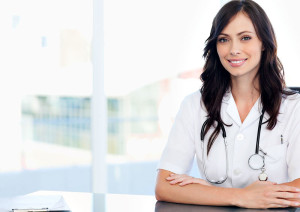 Yes, prior to your first treatment you will need to schedule a consultation to meet with Dr. Fred Weksberg and his staff of highly qualified Laser Technicians and Nurses at The Weksberg Centre for Cosmetic Dermatology in Toronto, Ontario to discuss your treatment options.
Our expert technicians or nurses will meet with you first to assess your goals and expectations. They will ask for full medical disclosure to confirm that you are a good candidate for this treatment. Dr. Weksberg will then meet with you to review your history and course of treatment. Most patients require 5-6 treatments to achieve maximum optimal aesthetic skin rejuvenation. During your consultation Dr. Weksberg and his highly trained, experienced staff, will customize a treatment plan for your individual needs. Your laser technician or nurse who performs your treatments will recommend a comprehensive home skin care program to optimize and maintain cosmetic improvements you obtain with your Photorejuvenation.
What can I expect after my Photorejuvenation treatment?
Most patients return to work or regular activities right after treatment. You may experience minor redness, swelling, or a tingling sensation which usually disappears in 1-2 hours. Makeup can be applied immediately. Bruising is very rare, however if it does occur it is usually very mild, fading away within 5-10 days. Photorejuvenation is a very safe cosmetic procedure.
Is everyone a candidate for Photorejuvenation?
This procedure is an effective way to treat most skin types, however very dark skinned patients do not benefit from this treatment. Tanned patients must delay treatment for 4-6 weeks after sun exposure in order to fade the tan. The extra pigment from tanning will absorb some of the pulsed light and may cause a skin reaction. Artificial tanning creams must be stopped 4 weeks prior to your appointment as well.
After my series of Photorejuvenation treatments is their any maintenance?
On average, you will follow-up for maintenance treatments 3-4 times a year, typically in the spring and fall. These maintenance treatments are to remove any damage you may have incurred over the summer and winter months.
Are Photorejuvenation treatments painful?
At The Weksberg Centre for Cosmetic Dermatology in Toronto, Ontario our patients tell us that the procedure is virtually painless. There may be a slight tingling but very little, if any discomfort at all. Some people may find that when treating sensitive areas such as the nose, it is momentarily uncomfortable, feeling a slight pinch or "zap".
Are their any Alternatives to Photorejuvenation?
The present trend in today's society is non-surgical treatments with as little downtime as possible. This includes safe alternatives such as Thermage®, Fraxel® laser resurfacing, chemical peels, Botox®, and filler agents (such as Juvederm®, Restylane®, and Perlane®). VascuLight laser, Yag laser, electrocautery and in some areas Sclerotherapy can address the clearing of veins and redness. Your patient co-coordinator can address these options with you during your personal consultation at The Weksberg Centre for Cosmetic Dermatology in Toronto, Ontario.