Juvéderm® Ultra™, Juvéderm UltraPlus™, Voluma™, Volbella™ & Volift™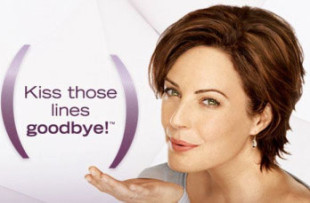 Juvéderm® is a family of facial fillers made from a hyaluronic acid that smooths wrinkles and restores volume – instantly reversing the signs of aging so you can look as young as you feel.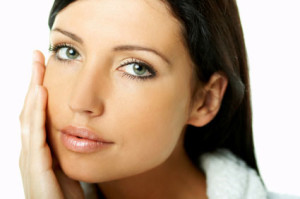 Distributed by Allergan, the creators of Botox®, this revolutionary gel formula gives your skin a smooth, natural looking appearance with little to no down time. Depending on which Juvéderm® products Dr. Weksberg recommends for you, results can last 12 to 18 months.
Dr. Weksberg is now offering the following Juvéderm® products:
Juvéderm Ultra & Juvéderm Ultra XC
Juvéderm Ultra Plus & Juvéderm Ultra Plus XC
Juvéderm Volift & Juvéderm Volift XC
Juvéderm Voluma & Juvéderm Voluma XC
Juvéderm Volbella & Juvéderm Volbella XC
XC – indicates the product contains Lidocaine, making the Juvéderm injections virtually pain free.
Where areas are treated with Juvéderm®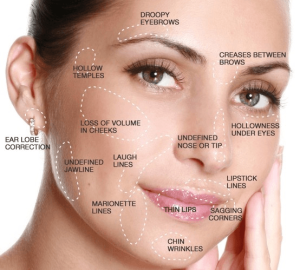 Juvéderm® the injectable of choice to treat very superficial fine lines and wrinkles as well as for more prominent lines and wrinkles. Juvéderm effectively fills forehead wrinkles, glabella (frown) lines, mild to moderate nasal furrows, smile lines, cheek wrinkles and volume loss, as well can be used to improves scars including acne scars
What is Juvéderm® Vycross®?
Vycross® technology is the latest innovation in the Juvéderm® family of products. Vycross technology relates to the molecular structure of the Hyaluronic Acid (HA) and how the HA molecules are cross-linked. This new innovative Vycross technology uses a combination of low and high molecular weight hyaluronic acid with a cross-linked formula stronger than any dermal fillers before it. This special hyaluronic acid takes much longer for the body to break down, meaning longer lasting results.
Restore lost volume in cheeks and chin using Juvéderm® Voluma®
When it comes to maintaining a youthful look, it's not all abut lines and wrinkles. As we age we tend to lose volume in our cheeks, which can enhance the appearance of lines around our mouth and create the dreaded jowls. Specially designed for areas of volume loss, Juvéderm® Voluma® has the strongest lifting effect and densest formulation hyaluronic acid.
Reduce lines and wrinkles with Juvéderm® Volift®
Overtime, our skin thins and slackens as facial volume and skin elasticity are gradually lost. Deep skin depressions may begin to form in the smile lines that run vertically from the bottom of your mouth. These lines can change our expressions, and make us look older. Juvéderm® Volift® was specifically designed to soften and naturally restore the look and shape of your face.
Rejuvenate and Enhance your Lips with Juvéderm® Volbella®

Volbella is a breakthrough new-age HA's that is used to add definition to the border of the lip or augmentation for those who desire a fuller look to the lip – without looking fake or overdone! The softest filler on the market, Volbella will give you a natural soft look that lasts up to 12 months.
Whether you were born with naturally thin lips or simply lost volume over time, we have the right solution for you. Dr. Weksberg possess years of skill perfecting the perfect pout. Well known in the industry for our natural results that will always leave you delighted and loving your lips again!