SilkPeel®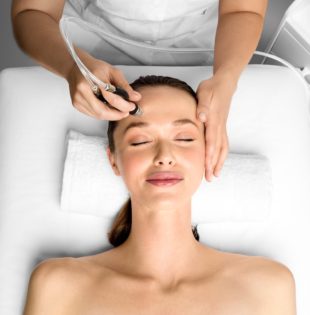 Dr. Weksberg is thrilled to offer the latest SilkPeel 3, which is the most dynamic skin treatment available at The Weksberg Centre for Cosmetic Dermatology. It is the only procedure that provides a non-invasive exfoliation of the skin while simultaneous delivering a skin-specific topical solutions. The SilkPeel 3 treatment leaves patients feeling fresher and makes the skin look radiant. SilkPeel is safe and pain free, allowing patients to achieve maximum results without the discomfort usually associated with invasive procedures. In addition, SilkPeel is extremely safe because it does not use crystals or other abrasive particles that can irritate the skin.
SilkPeel Features:
Goes beyond microdermabrasion by providing simultaneous exfoliation and Dermalinfusion® topical delivery.
More than 10 combinations of medical grade diamond treatment heads and hand piece tip sizes for optimal treatment.
Patented hand piece design and dual digital LED display for precise vacuum and flow settings.
Performs a painless, soothing treatment.
Delivers immediate, noticeable results and promotes lasting skin improvement.
Allows an immediate return to normal activities.
Offers a choice of topical formulations and the ability to combine two at once to address each person's unique skin care needs.
Eliminates the risk and health concerns of procedures with aluminum oxide and other particle-based crystals.

Conditions Addressed:
The SilkPeel allows the infusion of patient specific topical solutions combined with effective abrasion allowing the staff at The Weksberg Centre for Cosmetic Dermatology in Toronto to address many different conditions. SilkPeel procedures can assist in the improvement of the skin in many ways, including:
Clarifying oily, blemish prone or acne prone skin; this non-surgical system will give you skin that looks and feels fresh while soothing redness and irritation. Your skin will look clear and feel soft. Put acne behind you and take your next step towards healthy, beautiful skin.
Moisturizin
g dry, flaky patches or fine lines and wrinkles; SilkPeel can assist in the improvement of your skin by helping to brighten and exfoliate in an easy, enjoyable treatment. This non-surgical solution infuses skin with powerful antioxidants including Vitamin C, to protect against free radicals, the unstable molecules that cause damage to healthy cells and lead to environmental damage.
Brightening red or blotchy patches, skin that has been overexposed to the sun, or just needs a brightening boost. Dark spots and hyperpigmentation are caused by the overproduction of melanin. Lumixyl® is the only peptide capable of directly inhibiting tyrosinase, the enzyme responsible for initiating melanin synthesis in the skin. By slowing this process before it starts, Lumixyl® is able to achieve results effectively and without the irritation caused by commonly used skin brightening products. Lumixyl® is safe for all skin types and should be considered by persons wishing to improve the appearance of mild to moderate hyperpigmentation, including: Sun spots, age spots, liver spots, melasma, photodamage, post-inflammatory hyperpigmentation, unwanted discoloration and uneven skin tone.
SilkPeel is also fantastic as a pre or post-operative procedure to improve results of Photorejuvenation, Fraxel or other cosmetic and medical procedures.