Venus Diamond Polar Facial Skin Tightening
Venus Diamond Polar Facial Skin Tightening™ is a quick, non-invasive treatment that is highly effective in tightening skin, and reducing the appearance of wrinkles. Venus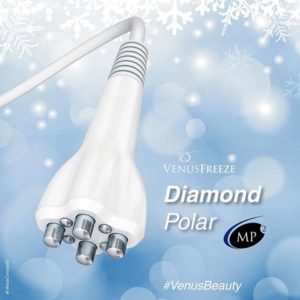 Diamond Polar™ uses Pulsed Electro Magnetic Fields, which provide you with the added benefits of increased oxygen, nutrients, and blood flow through the skin, giving it an immediate, long-lasting glow. Skin tightening and wrinkle reduction occur because the radio frequency causes a thermal reaction in the tissue, which stimulates the body's natural healing response. This restoring response causes new collagen to form, along with the increased production of fibroblasts and new elastin fibers. The active collagen in the skin contracts, achieving a tighter appearance, along with softening of wrinkles and fine lines.
Who is a candidate for venus diamond polar?
This treatment is suitable for anyone looking to TIGHTEN and FIRM their skin.
Regardless of your age, skin type, or gender- if you are looking for a procedure that firms and tightens without any downtime, then the Venus Viva Diamond Polar is the treatment for you.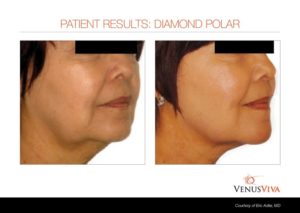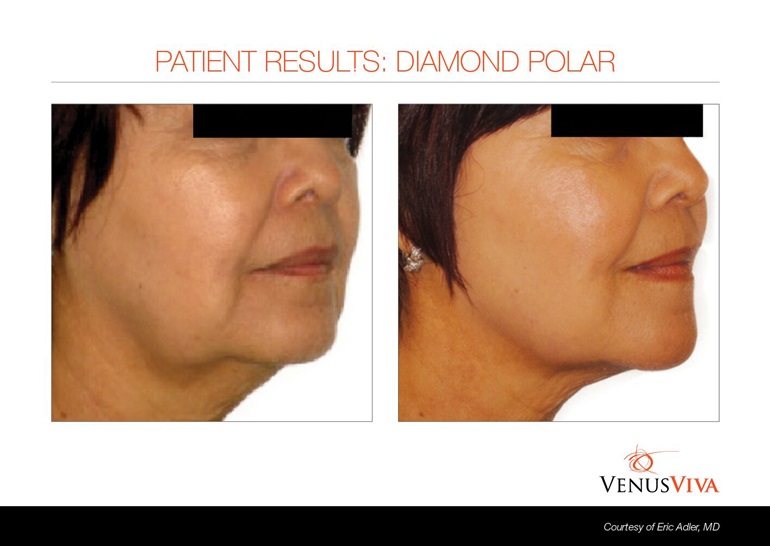 Diamond Polar should not be used on patients who have recently had filler injections in the desired treatment area. Patients that are pregnant, breastfeeding or undergoing IVF procedures may not undergo Diamond Polar treatments.
How long does a venus diamond polar treatment take?
This gentle procedure requires no prep or numbing cream. Following a quick cleansing, the technician will apply a special gel to the treatment area to help the treatment tip glide over the skin.
A treatment will take approximately 15-30 minutes from start to finish depending on the treatment area.
how many venus diamond polar treatments will i need?
When being used for anti-aging we typically suggest starting out with 6 treatments, done once per week to once a month for best results. Maintenance treatments are recommended following this series, to be done once every 3 to 4 months
is the venus diamond polar treatment painful, & what about downtime?
Dr. Weksberg's Centre for Cosmetic Dermatology has the most skilled staff, and we find that most patients compare the sensation of the Diamond Polar to a hot stone massage. Some patient even fall asleep during their treatments!
There is little to no downtime with the Diamond Polar, making it an excellent lunchtime lift! Some patients may notice a little flushness or warmth to the skin from the heat that may last up to 3 hours. It is important that you do not apply any ice or cooling compresses to the skin following treatment as the heat is a response to the natural healing process.
when will the results of my Venus diamond polar treatment be visible?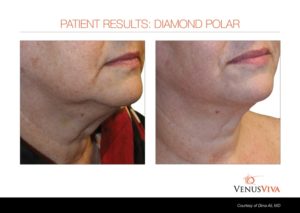 Though some results may be visible within 2 to 3 weeks, best results will be noted 6 weeks after your last treatment.