UniverSkin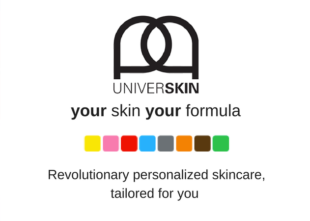 The days of searching for that one product that is just right for you is over! UniverSkin is revolutionary personalized skincare, tailored to your skin's unique individual needs. With more than 1800 possible combinations, there truly is something for everyone, with the ability to adapt and adjust the ingredients to your skin's changing needs.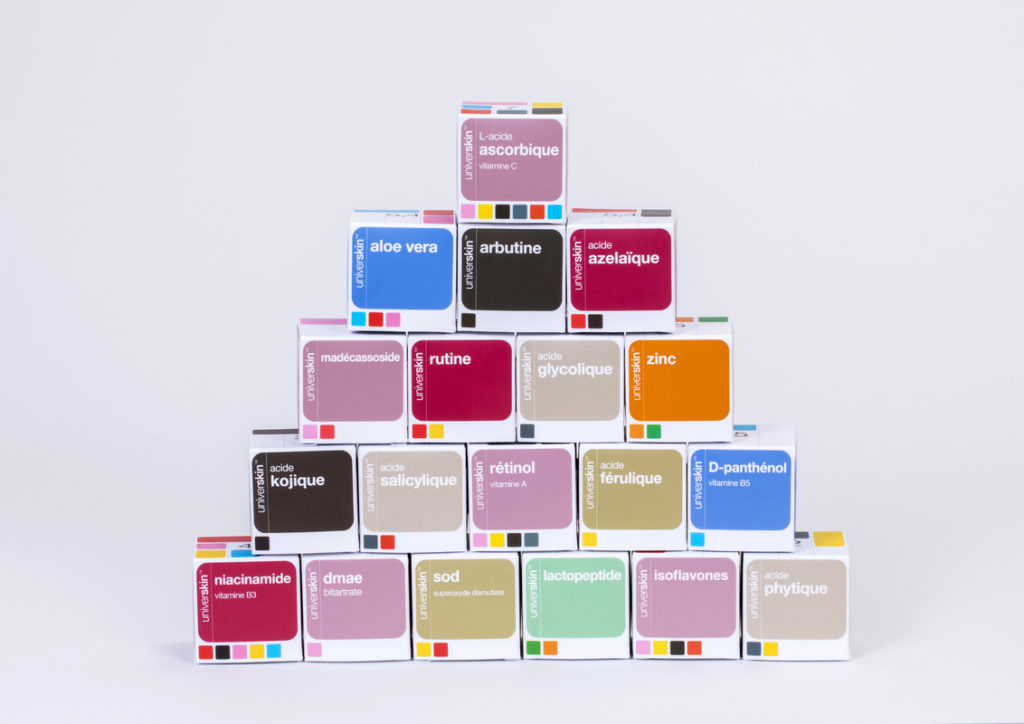 More than ten years of clinical research and studies are what led to this innovative breakthrough. The end product ensures optimal delivery of active ingredients to the skin while guaranteeing their homogeneity and stability. The base of our unique system is an innovative and patented serum formula designed to integrate pharmaceutical-grade active ingredients. This serum it's self acts as the foundation to receive your specific ingredients at concentrations recommended by your skincare specialist following a thorough analysis of your skin.
Your skin changes over time, so too should your formula. UniverSkin allows you to benefit from ongoing professional skin evaluation with medical grade skincare solutions that specifically address all your skincare needs. Your personal formula will be refined over time to adapt to your lifestyle, age, skin condition, and any seasonal and environmental changes and effects on your skin. Put an end to the confusion by simplifying your daily skincare routine with this multi-functional and personally precise formula.
UniverSkin's delivery method avoids the use of classical chemical preservatives so that the fragile actives – freshly integrated in the emulsion basis – delivering optimal efficacy within the protection of the serum base.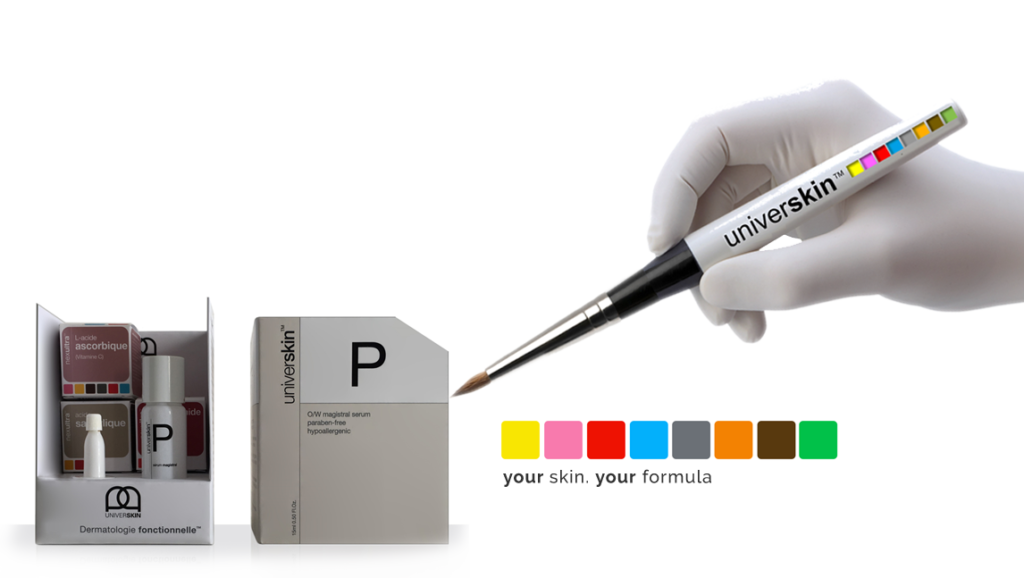 To design YOUR formula, a skin analysis is conducted by one of our skincare experts and Dr. Fred Weksberg, using a comprehensive questionnaire and consultation. A uniquely personalized combination of up to three active ingredients per serum is selected to best address your identified skin issues. The actives are then added to the UniverSkin P Serum, and in less than one minute, your personalized skincare formula is ready! Your formula can then be fine-tuned over time to adapt to your lifestyle, age, skin condition, and any seasonal and environmental effects and changes.
UniverSkin can be integrated into your preexisting skin care regime, or for some it may replace it. There is no right or wrong way, by including UniverSkin to your regimen in any capacity you are always achieving optimal skin health.
Skin Problems & Solutions
Your skin analysis will helps your skincare specialist and Dr. Weksberg identify which active ingredients your skin requires. These pure active ingredients are selected on the basis of proven scientific evidence to improve specific conditions. Your skincare specialist will prepare your custom serum in front of you!
Oxidative Stress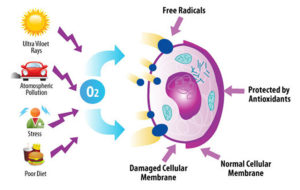 Everyday our skin is exposed to oxidants and Free Radicals in all lifestyles, which naturally speed up the aging process of the skin, and can result in unwanted pigmentation and marks. Using the right topical treatments can fight free radicals, and reverse these aging signs, making the skin appear younger and brighter.
UniverSkin Yellow actives can make your skin appear younger and brighter.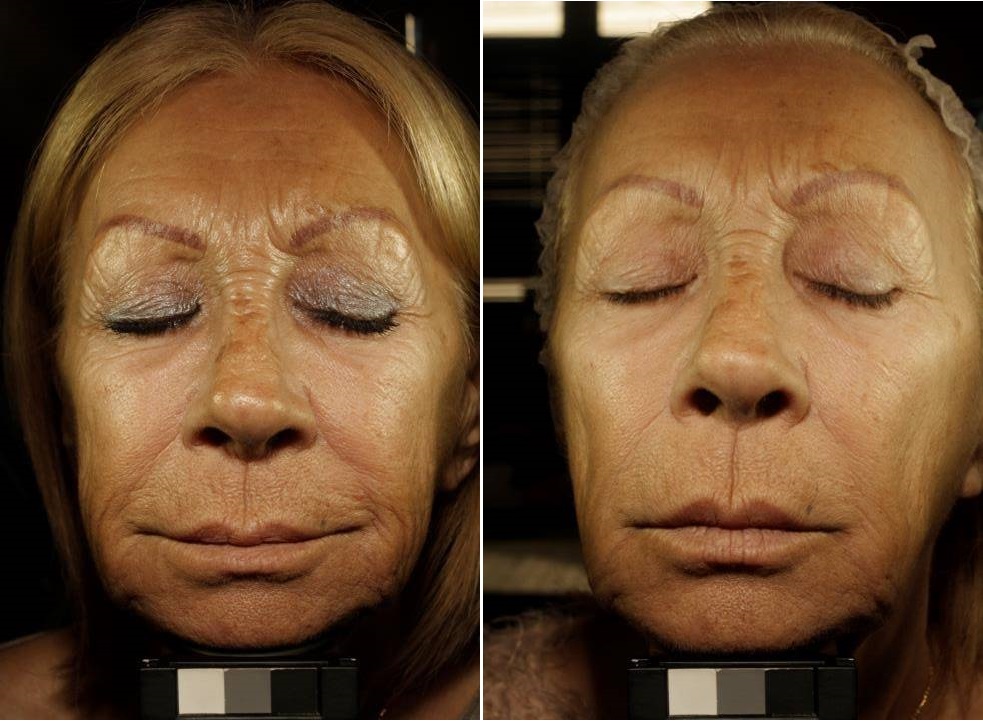 (before & 13 days after of twice daily application!)
Loss of Volume
The natural aging process causes loss of volume and loosening of the skin. UniverSkin personalized skincare can target this at the source, giving skin a full and smooth appearance.
UniverSkin Pink actives will help give your skin a fuller, smoother appearance.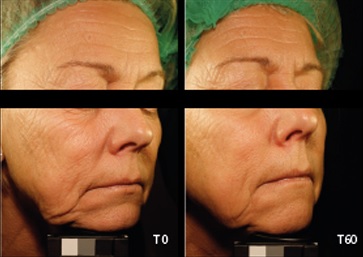 (before & 60 days after of twice daily application!)
Red & Inflamed Skin
Inflamed skin can take many forms from small red patches on the skin to skin prone to rosacea. The natural action of the UniverSkin P Serum coupled with carefully chosen actives can provide instant relief.
UniverSkin Red actives provide relief for inflamed skin due to various skin irritations.
Dry/Dehydrated Skin
A very common issue all year round, and especially in our Toronto winters. Using the right actives can help re-hydrate the skin and repair the damaged skin moisture-barrier.
UniverSkin Blue actives to rebuild a good quality hydrolipidic film and help to rehydrate the skin.
Skin Texture
Rough textured skin and enlarged pore size can be improved and rejuvenated with a range of actives to exfoliate the skin.
UniverSkin Grey actives improve the skin's tone and texture, also adding luminosity by ridding the skin of dead cells.
Oily Skin
Oily skin can be frustration to deal with, and may lead to difficulty in using other skin products or maintaining an anti-aging routine.
UniverSkin Orange actives help reduce the production of sebum.
Pigmentation & Discoloration
Environmental aging, past and current sun exposure, hormonal changes and post procedure inflammation can all be responsible for pigmentation or brown spots. UniverSkin actives work to restore your skin's natural even colour.
UniverSkin Brown actives restore your skin's natural, even colour and tone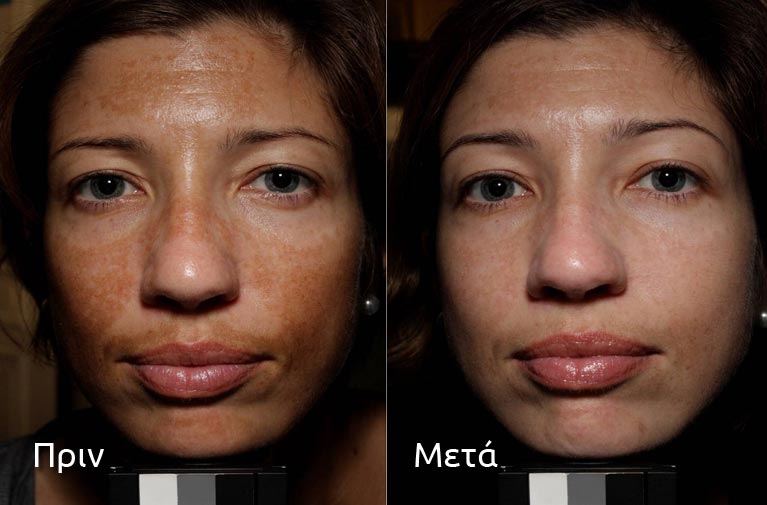 (before & 60 days after of twice daily application!)
Acne & Blemishes
Unbalanced cutaneous flora can cause skin imperfections and pimples. The correct skincare formula can greatly improve someone's self-confidence and life quality.
UniverSkin Green actives can help soothe skin while fighting bacteria for clearer skin that can improve self-confidence and quality of life.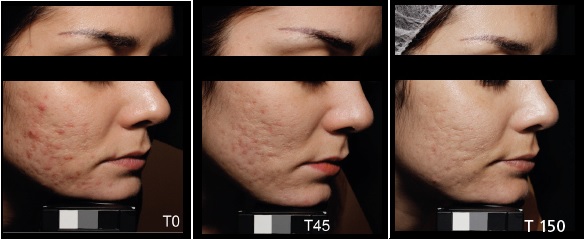 (before, 45 days & 150 days after of twice daily application!)